SEPTEMBER 17 & 18

Hermosillo vs. Mexicali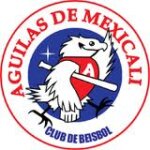 Mexican Baseball Fiesta is coming to Fresno! September 17 & 18 Two top clubs from the Mexican Pacific League will face off in two games Saturday and Sunday at Chukchansi Park.
Chukchansi Park, home of the Fresno Grizzlies will host games as part of the Mexican Baseball Fiesta for the first time, September 17-18. The two exhibition games, on Saturday and another on Sunday, will match up Naranjeros de Hermosillo and Aguilas de Mexicali. Both are members of the Mexican Pacific League.
Hermosillo is historically the most successful team in the Mexican Pacific League. They were also the first Mexican team to win the Caribbean Series, doing so in 1976 and again in 2014. (The Caribbean Series is the annual playoff of each champion of each off-season or "winter ball" league; Mexico, Puerto Rico, Venezuela and the Dominican Republic.)
Mexicali has claimed the Mexican Pacific championship three times and won the 1986 Caribbean Series. They finished second in the league in 2015. The timing of the event is a natural fit on the calendar, with Mexican Independence Day on Friday, September 16, just a day before the first game in Fresno. The Consul of Mexico will be holding a special celebration of Mexican Independence at Chukchansi Park on Thursday, September 15.