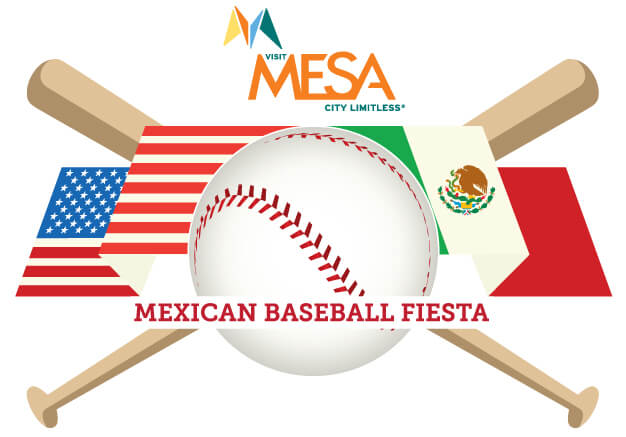 The Mexican Winter Baseball League's version of "Spring Training" will come to the valley with our new home in Mesa at Hohokam Stadium. On September 23 & 24 two of the top teams from the Liga Mexicana del Pacifico, Los Naranjeros de Hermosillo and Tomateros de Culiacan, will play two "Spring Training" games.
All games will be played at Hohokam Stadium, located at 1235 N. Center Street in Mesa, which is Spring Training Home of the Oakland Athletics.
Schedule:
Friday, Sept. 23          7:30 p.m.         Hermosillo vs. Culiacan
Saturday, Sept. 24     7:00 p.m.        Hermosillo vs. Culiacan


Buy Tickets Here

Tickets to the general public go on sale in early September online.  Ticket prices are box seats – $15 and general admission – $10, kids (6-16) $6.   Fans will be able to purchase tickets at www.MexicanBaseballFiesta.com, Restaurant Sinaloa, 2601 E. Bell Road in Phoenix, La Gran Bota - 3 Phoenix locations:
35 Ave. & Van Buren            Central & Southern Ave.        51st & Indian School
3433 W Van Buren                    6016 S Central Ave.                             7611 W Thomas Rd.
602 278-6009                             602 268-7844                                      623 849-0117
or at Hohokam Stadium the week of the games.
Read The Full Press Release Here